WHO ARE WE?
Jaqai Mickelsen director, writer, executive producer, editor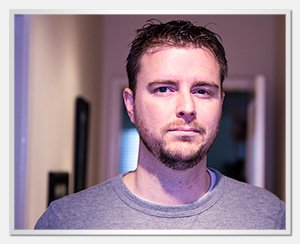 Jaqai Mickelsen is a longtime professional graphic artist and cartoon illustrator. Most recently he served as Creative Director of The Marcus Buckingham Company, the bestselling author's management and consulting firm in Beverly Hills, California. Working closely with Marcus himself as part of the executive team, he was a key contributor to the firm's overall business strategy and had a hand in creating the visual aesthetic for everything from training workbooks to high-profile videos. After five years of learning and thriving with the TMBC team, Jaqai made the very daunting decision to leave this position and pursue making this film.
Tommy Oliver executive producer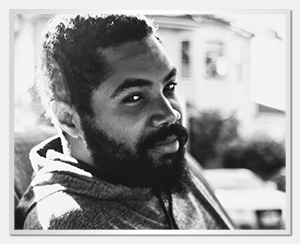 Tommy Oliver, producer of Sundance Audience Award winner Kinyarwanda, a film Roger Ebert ranked number six on his top ten films of 2011, and more recently, the Sony thriller The Perfect Guy starring Sanaa Lathan, Michael Ealy and Morris Chestnut – which was the number one film in North America during the week of September 13th 2015.
Oliver's directorial debut (which he also produced), 1982, starring Hill Harper, Sharon Leal, La La Anthony, Ruby Dee and Wayne Brady, premiered at the Toronto International Festival to critical acclaim and is slated for an early 2016 release.
His films have earned dozens of accolades and awards, including grants from the San Francisco Film Society, Cinereach and Tribeca Film Institute and awards including the Marquee Audience Award at the Austin Film Festival and the World Audience Award at AFI fest.
Oliver, also in post on Qasim Basir's Destined starring Cory Hardrict and Jesse Metcalfe, is a graduate of Carnegie Mellon University, a Microsoft alum and repped by CAA.
Omar Beach main subject, producer, editor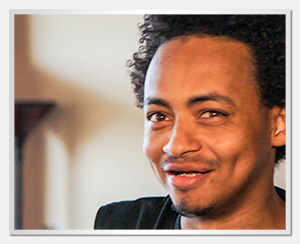 Not only is Omar the main subject of Spilled Milk, his creative input and ongoing first-hand experience are instrumental in shaping this film. Since meeting Jaqai in 1991, he's always had to deal with his friend's camera obsession, and that has yet to change – it's just that this time the stakes feel a little higher.
James J. LaRue composer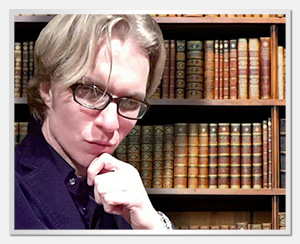 James J. LaRue is an established musician, guitarist, composer and audio engineer with a history in international touring bands and recording studios. James's range is on full display in the music he composed, performed, and mixed for both the three-minute and seven-minute previews of Spilled Milk. Most recently, he served as musical director and lead guitarist for Steve Grand. Not coincidentally, James is also a longtime friend of Omar's.
Shanteria Kemp assistant editor, camera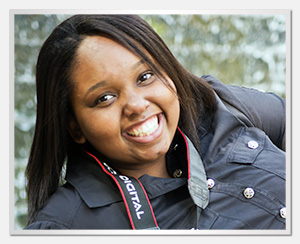 Shanteria Kemp has worked with Turner Broadcasting in the International Ad Sales department and has produced, edited, and directed a number of projects including author Marjorie Treu's The 78 Biggest Mistakes New Managers Make book trailer, and recording artist Charismatic's I Aint Got Time music video. Shanteria earned a bachelor's degree in film and video at Georgia State University.
Stephanie Daniels co-producer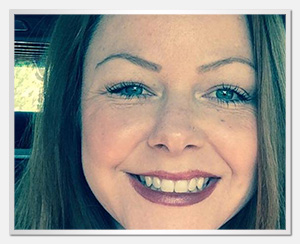 Stephanie Daniels has served as operations manager, project coordinator and executive assistant to some of the most industrious people in Los Angeles. Stephanie is a natural at networking and enjoys developing meaningful relationships and partnerships with people at every level. Her passion for storytelling and making an impact has propelled her towards this project. Stephanie met Omar and Jaqai in 2001 and is honored to be a part of Spilled Milk.
Christopher Jun associate-producer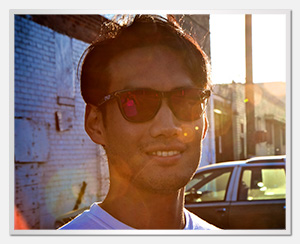 Chris first became fascinated with movies and storytelling when his mom took him to see Jurassic Park. After studying theater and film at the New School University in Manhattan, he moved to Los Angeles where he became friends with Jaqai. Upon learning about Jaqai and Omar's unique friendship and story, Chris became involved with Spilled Milk to assist with the production process. In addition, he is currently finalizing his first comedy screenplay with a writing partner.
Megan Lindsay social media content manager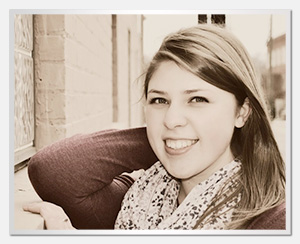 Megan Lindsay is a senior at Kennesaw State University, majoring in Communication with a concentration in Public Relations. She has worked with individuals with special needs for over four years and is passionate about raising positive perspectives about people with disabilities and chronic illnesses. Megan has also developed a passion for listening to others and sharing their stories through working with international students.